{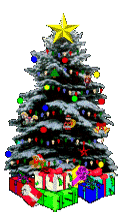 Christmas Shop...
Dont forget that on MOnday 15th December the Downsview Christmas Shop reopens once again for pupils to purchase christmas gifts for their relatives. Please ensure pupils bring their money in a named envelope to ensure it stays safe.
The PTA pages have also been updated with our latest information...please check it out to see what we have been doing...
Welcome to Downsview Community Primary School
Welcome to the Downsview Community Primary School website...I am delighted to introduce you to our school, and hope the information provided gives you all you need to get to know us better!
Downsview is a one form entry primary school very much focused on giving all our learners the best – leading to confidence, achievement and success at every level. Situated in Swanley, surrounded by beautiful green and open countryside, Downsview serves a diverse local community. We celebrate and promote our differences and encourage as much community involvement as possible.